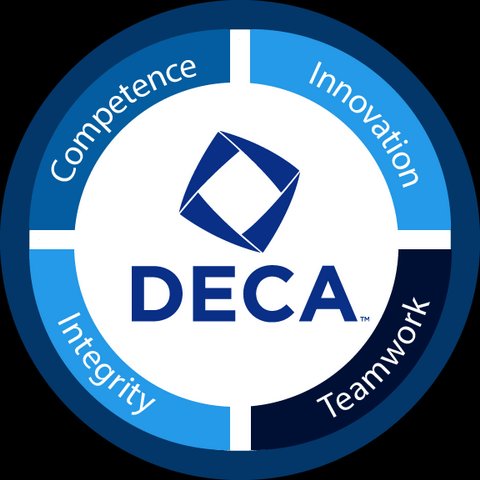 To learn more about DECA, please visit the national website:
CCHS DECA ORGANIZATION
DECA is organized into two divisions Collegiate division and the High School divison. Each divison has programs designed to address the learning styles, interest and focus of its members. The High School Division includes 200,000 members in 3,500 schools across the world.
DECA mission statement:
DECA prepares emerging leaders and entrepreneurs for careers in marketing, finance, hospitality and management in high schools and colleges around the globe.