The Mission of the Art Department at Calhoun County High School
is to develop superior lifelong learners of the arts through a supportive educational
culture and climate which fosters school and community relationships.
The Art Program of Calhoun County High School offers a series of yearlong courses
with a specific area of concentration, providing students with an opportunity to focus efforts in areas of
particular interest and to acquire in-depth instruction and experience in their chosen area.
Calhoun County High School prides itself in producing art which is reflective of the culture and heritage of the community. Students learn basic skill building techniques in a variety of mediums such as pen and ink, pencil, print making, ceramics and painting. They build on their understanding through observation, practice and self-expression.
Students working on a recent project, Titled, "My Abstract Vanishing Point". Students used their problem solving skill to create their own patterns and shapes on a vanishing plane.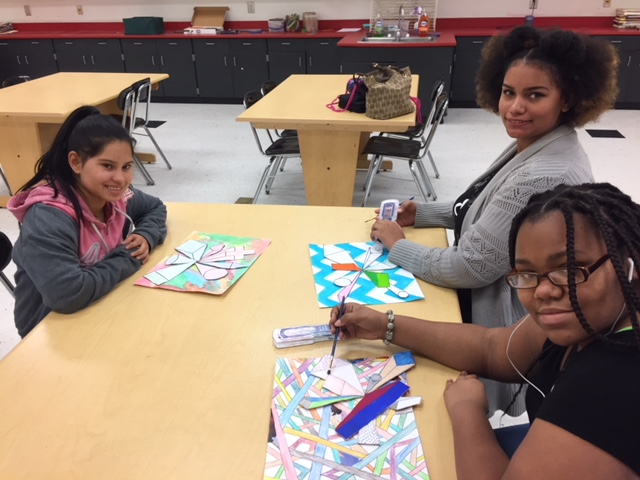 Visual Arts Education Impacts School Culture and Climate by:
increasing student engagement and student attendance
promoting personal expression, enhancing an understanding of cultural diversity, and nurturing mutual respect
promoting innovation, collaboration, and creative problem-solving skills applicable to life-long learning
advocating for and supporting school and community relationships
facilitating interdisciplinary learning through an inclusive, supportive environment where students develop abilities to problem solve, take risks, develop a personal creative voice, collaborate, and reflection. (NAEA)
Students participate in the District Holiday Card Contest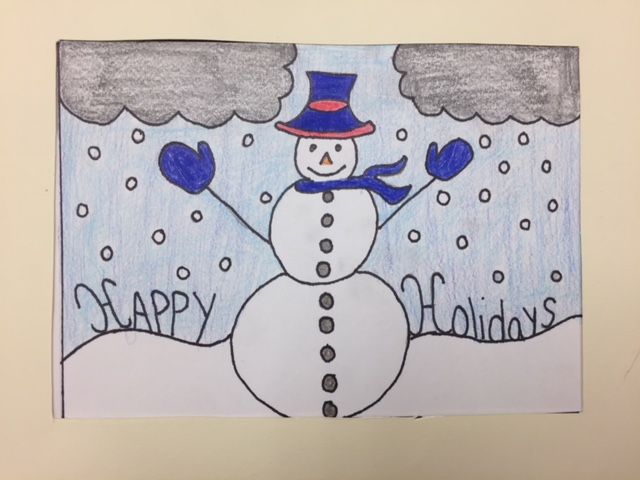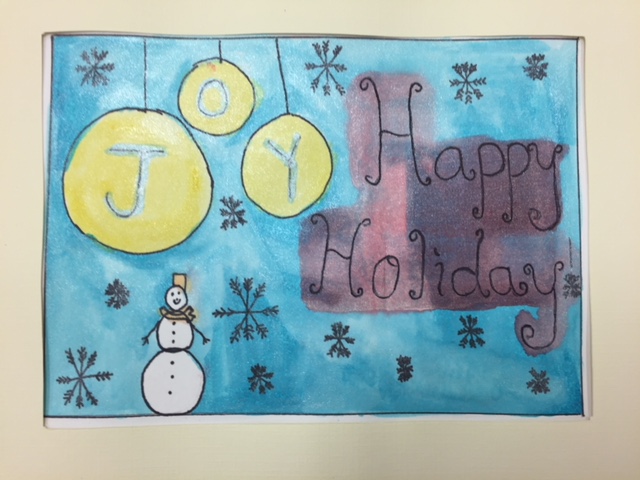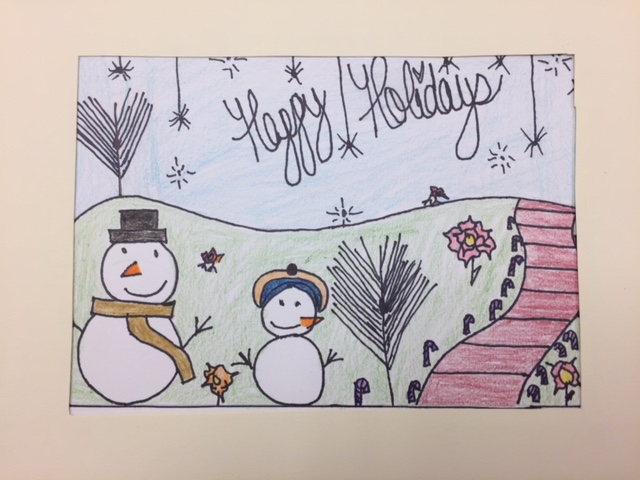 What's Happening in the
Calhoun and Orangeburg Arts Community
Important Links-http://www.ocfac.net/visit, http://www.ocfac.net/renovation/our-plans
Orangeburg County Fine arts center to Expand. The renovation will help enhance the Arts Center visitors and participant's experience, and will allow them to expand their educational opportunities and open the door to new and exciting possibilities.
Fine Arts Center Programs support High School artists in Calhoun and Orangeburg County.
The Fine Arts Center offers a full program of events and activities for the community all year long. During a typical year the Center will present ten arts exhibitions. These exhibits feature painting, drawing, sculpture, mixed media, and photography by local and regional artists. There is usually an opening reception for each show that will typically include refreshments, artist's talks and demonstrations and are free and open to the public.
In addition, the art exhibitions, the Fine Arts Center presents a full calendar of music and performance art during the year.
Orangeburg County Fine Arts Center, 649 Riverside Drive, P.O. Box 2106, Orangeburg, SC 29115-2106
Phone: (803) 536-4074, Email: oarts@bellsouth.net