Justen Brunson signs with South Carolina State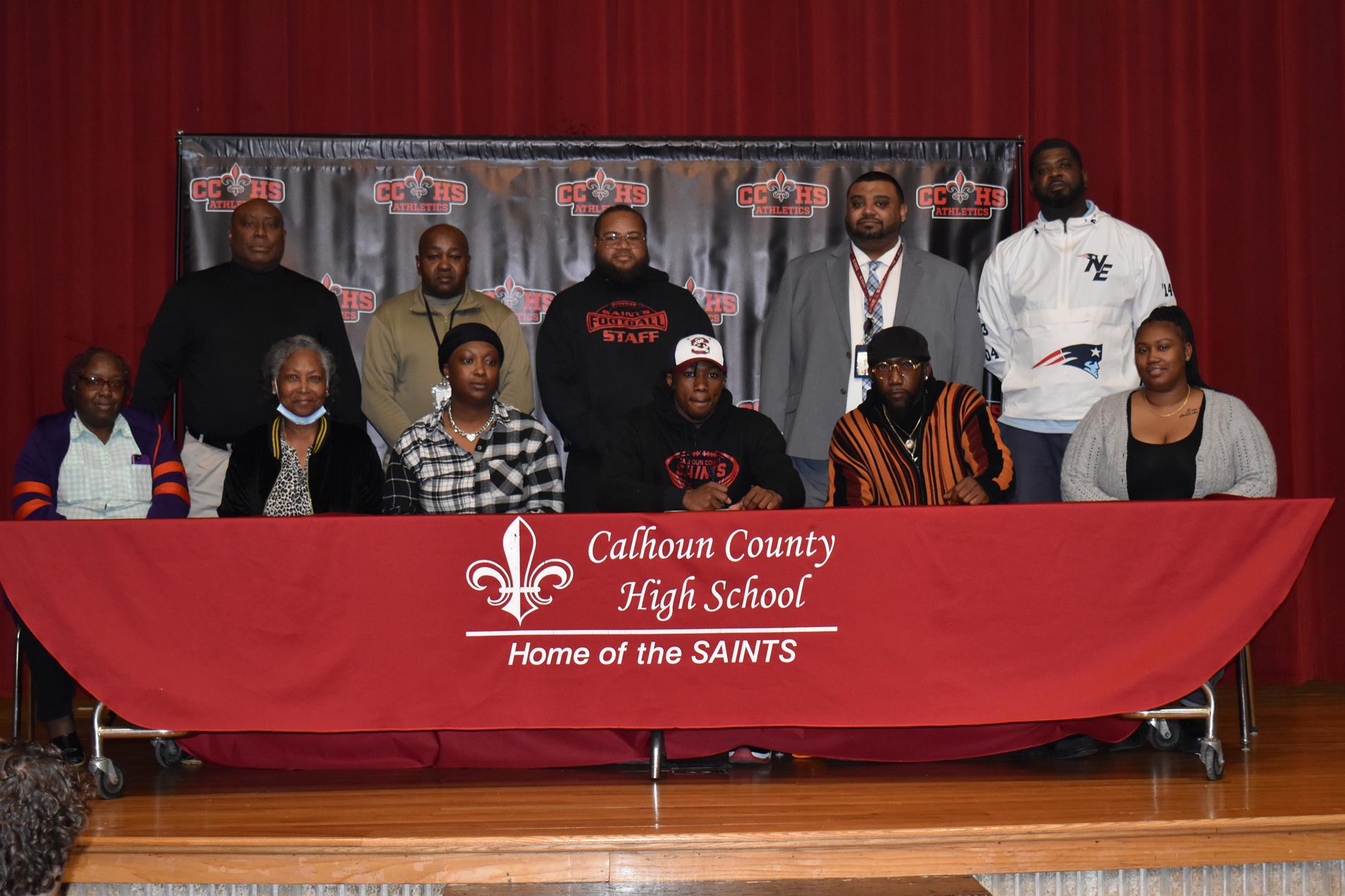 ---
Text transcript of the original article published online on February 8, 2023, by WLTX News 19. For the full article plus video, please visit WLTX News 19 online.
Justen Brunson signs with South Carolina State
Calhoun County standout who played in the Shrine Bowl will be playing very close to home.
Author: Reggie Anderson
Published: 6:44 AM EST February 8, 2023
Updated: 6:44 AM EST February 8, 2023
ST MATTHEWS, S.C. — Justen Brunson is staying as close to home as possible while still playing college football at a high level.
The Calhoun County standout has signed with South Carolina State which can never have too many talented defensive backs and Brunson hopes to develop into an All-MEAC performer for the Bulldogs.
This past season, Brunson finished with 93 tackles, four interceptions and five sacks while being named Region VII-A Defensive Player of the Year. He was a late addition to the Shrine Bowl but made the most of his trip to Spartanburg as he helped the South Carolina team defeat the North Carolina squad 17-13 in the annual all-star contest held in Spartanburg.