Trebuchet Team Won First Place in "Pumpkin Chunkin"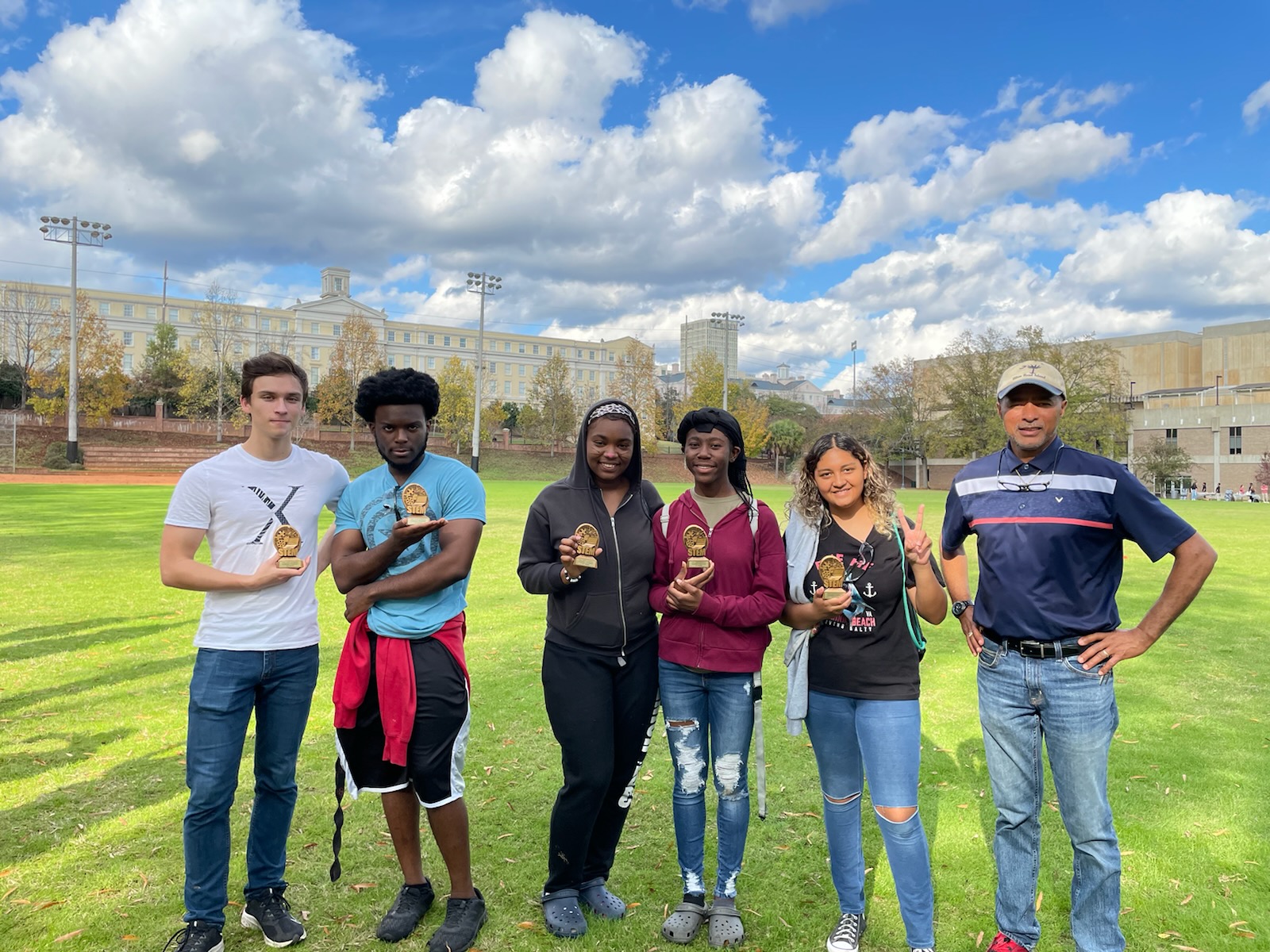 ---
The Calhoun County High School's Trebuchet team competed in the "Pumpkin Chunkin" at the University of South Carolina on Saturday, November 12, 2022. The competition required teams to launch a 2-pound water ball for distance and accuracy. The team was scored on an interview with tournament judges about the concept of their design as well. The CCHS Trebuchet team was awarded a 1st place trophy for the event. Members of the trebuchet team are Shanari Bucknet, Jaliese Fludd, Kimberly Rivera-Aguirre, Dylan Lawson and Zion Baker. Kudos to the trebuchet team for their dedication and skill in competition. The Trebuchet team was coached by Mr. Fersner.
We are extremely proud of our team for representing CCHS!